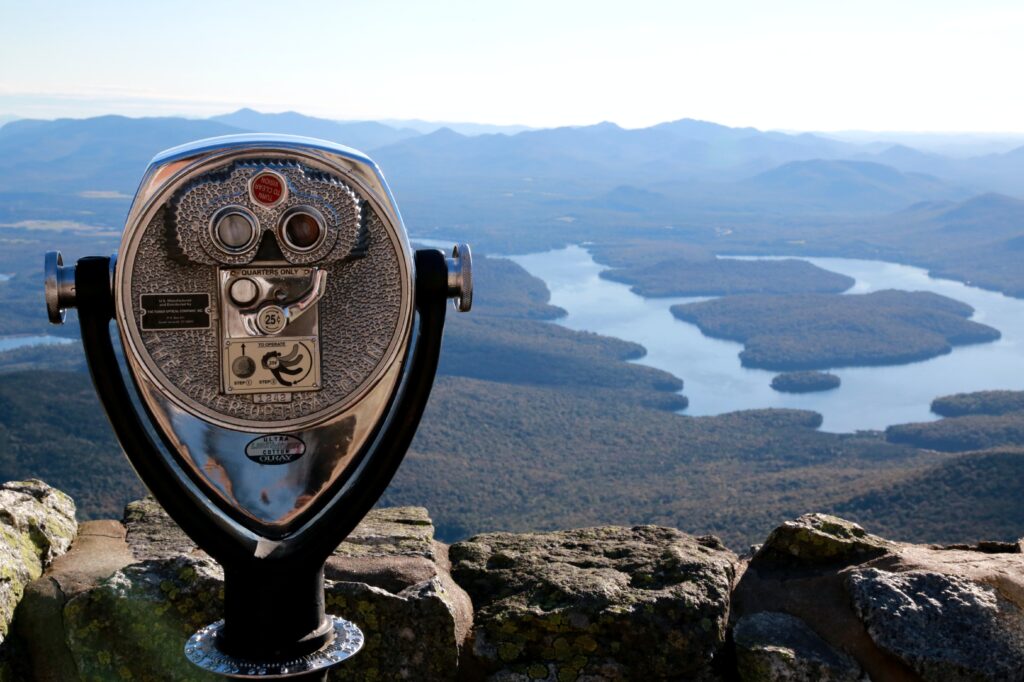 Even though we may think we have an accurate perception of the world we live in, we can fall into certain negative thought patterns, or cognitive distortions, which are incorrect and unrealistic ways of thinking about the world. Because thoughts have such a huge sway on our moods and emotions, we need to be mindful of how we think. One such thought pattern is called 'magnification and minimization' which can lead to anxiety, stress, and panic.
What is magnification and minimization?
When thinking with a cognitive distortion known as "magnification and minimization" one of two things happen:
Magnification: The importance of insignificant or normal parts of life is exaggerated or blown out of proportion. This may lead us down a downward spiral of anxiety, stress, and panic if we blow out of proportion and catastrophize normal events that we face in our lives.
Minimization: The importance of a significant event such as a personal achievement is lessened. This may lead us to minimize our own accomplishments or abilities and not have the self-esteem that we should have. Conversely, minimization can also occur when someone or something truly hurts us or affects us and we just brush it off and minimize it.
In other words, a person's problems are blown out of proportion while the truly consequential and significant aspects of their lives are ignored or minimized.
Examples of magnification and minimization at work:
Here is an example of how magnification and minimization can lead to skewed perceptions of our accomplishments and negative emotions:
Lucas had graduated from an Ivy League institution and decided to do something different. Everyone in his family were either doctors or lawyers but he decided to pursue art and animation. He started working for a studio. However, when he was asked what he did for a living he would simply downplay his work and say "oh nothing too exciting, I just draw pictures for a living." However, in reality he was the main animator for a major network. He could not see his accomplishments because he was minimizing what he had accomplished in his career. He was also magnifying how he fell short because he was not in a profession that he or his family deemed "worthy."
What magnification and minimization sound like:
This is what magnification and minimization sounds like in our heads if we allow these negative thoughts into our minds:
Magnification:
"If I don't get this job, I will have a huge hole in my resume. I will not look employable to other companies. I will never get a good job again."

"If I don't get the best grade on this exam, I will never get into the right colleges. I will be a total failure."

"If my partner leaves me, I will be completely helpless and unlovable. I will never be happy again."
These events such as not getting a job, or not doing well on a exam, or a relationship breaking apart – while difficult indeed – do not necessarily spell out doom and disaster for the rest of your life.
Minimization:
"My friend didn't really mean those hurtful words. I am just overreacting. It was not a big deal."

"My significant other who hit me was just angry and having a bad day. It's not a big deal, this happens to everyone."
It is important to recognize when you minimize something that actually hurts, or when you belittle your accomplishments. If someone is hurting you, it is important to recognize and address it. If someone compliments you for a job well done, it is also important for you to feel proud of your accomplishments.
How to break out of magnification and minimization
Magnification and minimization are in fact associated with anxiety, depression, and panic disorders. It is important to try and recognize when it happens. Here are some tools recommended to help combat these negative thoughts:
Recognize that this pattern occurs:
The first step to dealing with magnification and minimization is to understand and recognize when it happens. When you find yourself in a downward spiral of negative thoughts, you need to stop, breathe, and reassess the situation. If you have a habit of not accepting compliments or not standing up or advocating for yourself, maybe it's time to stop and reassess whether you are minimizing your accomplishments and your needs.
Journaling negative thoughts:
When experiencing negative thoughts and emotions on a frequent basis, it can be a helpful tool to journal. Sometimes it helps to simply write down a negative thought and how it makes you feel. The next step is to think about whether it is actually true or if there is evidence for it. This can help for both magnification and minimization. If you are magnifying a problem, try and look for evidence to confirm if it truly is a problem or maybe just an inconvenience or a setback. If you are minimizing a problem but you have a gnawing feeling inside or you are hurt, it is important to recognize your feelings and address it.
Speak to a trusted friend or judgment-free person:
When you find yourself experiencing negative thoughts and emotions on a constant basis, it is helpful to speak to a person that you know will not judge you. Therapists also may employ cognitive behavioral therapy to help you identify any incorrect thinking patterns and help you work through them.
Magnification and minimization and how it can sabotage our spiritual life
Magnification and minimization can sabotage our relationship with God. For example, we may magnify the troubles and obstacles we face and also minimize our faith in God and His love for us. We can magnify some mistakes we have made in our lives and let our guilt consume us and keep us separated from God. When we let guilt or doubt consume us, we also minimize God's forgiveness and the fact that He has a plan for us.
Perhaps we are suffering from depression or anxiety, and we are having a hard time healing. We may magnify this problem and think to ourselves thoughts such as, "God must not want me to be healed" or "I will never be healed and I will die of depression."

We need to remember that Satan uses disease and suffering to keep us separated from God. Even when we are having the most difficult of times, we must keep the faith and remember God is close to us. And we have access to Him through prayer, scripture, and worship. We should not minimize God's love for us or the power that He has over Satan.
John 7:24
Stop judging by mere appearances but instead judge correctly.
This verse reminds us of how things are not always what they seem to us. Our thoughts and our vision are not perfect instruments in interpreting the world around us. It is like using a pair of spectacles with a perpetually incorrect prescription. Spiritually I will not have 20/20 vision unless I have the lens of the gospel – to see things as God sees them.

So we should ask ourselves: how would God see this situation? When we find ourselves catastrophizing about our life, we could find solace in the fact that God is watching over us and has a plan for us. If we find ourselves minimizing our gifts while magnifying our flaws, we could do well to remember that God has gifted us and made us in His own image.
2 Corinthians 4:17-18
Our light and momentary troubles are achieving for us an eternal glory that far outweighs them all. So we fix our eyes not on what is seen, but on what is unseen, since what is seen is temporary, but what is unseen is eternal."
God is not expecting us to ignore the current, negative situations of life. He cares about them too. He just wants us to see the bigger picture. If Jesus is the Christ that took care of our fundamental spiritual problem of sin and guaranteed our salvation, wouldn't Christ also be the solution to any of our earthly troubles? This verse encourages us to fix our eyes on not what is seen but on what is eternal – God's love for us and His promise of eternal life.
---
We are licensed psychiatrists, nurse practitioners and psychotherapists that believe in integrating the Gospel message into mental health treatment and counseling, as well as reducing the stigma and prevalence of mental health disorders. Contact us now to learn more about treatments, or just to receive a brief consultation about the need for treatment.
Found this post useful? Please consider donating to Oak Health Foundation, which is a 501(3)c nonprofit dedicated to providing resources regarding holistic mental healthcare and subsidized treatment for those in need.